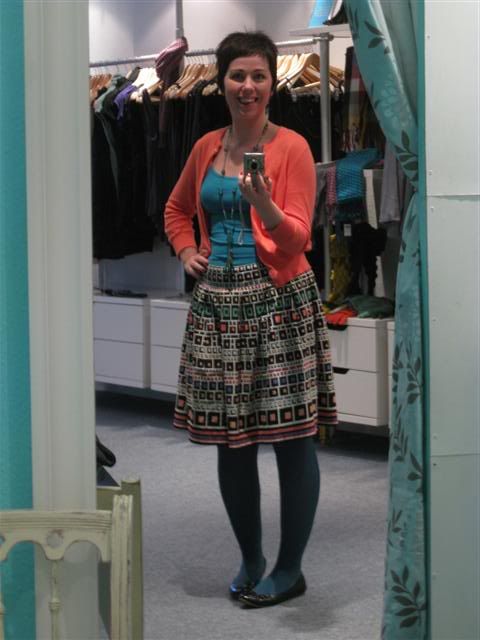 First of all I want to thank everyone that has left congratulations messages and good wishes - I appreciate each and every one of them. You guys are all great!
I have no idea where yesterday went, it just turned out to be one of those days that get away from you!
I did not sleep well on Tuesday night - we had very, very loud and heavy rain that kept waking me. When I got up on Wednesday it was still dull and wet so I pulled out a nice brightly coloured outfit and it worked a treat. I had a great day and pulled myself out of my tired, glum mood!
Wednesday's outfit was:
Skirt - French Connection
Vest top - H&M
Cardigan - J.Crew
Tights - Primark
Necklace - Primark