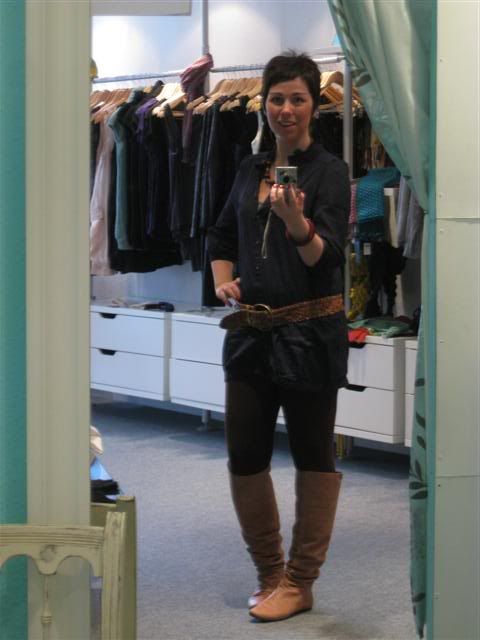 My plan for the next 2 weeks, before we head off on holiday, was to wear the fitted styles that I have in my wardrobe - you know while I still can! However, this morning my entire body felt like lead. I got up had breakfast, walked the dog and had my shower and still felt not better.
So, I am afraid fitted clothing was just not an option! Instead I decided to go with this fab over sized shirt and the best boots in the world! I love this look! Well apart from the cheap belt that is catching on the shirt!
Today's outfit is:
Navy shirt - BlendShe @ i am.....
Cami - Topshop
Leggings - Oasis
Belt - Primark
Necklace - Plume
Bangle - eBay
Boots - Dune