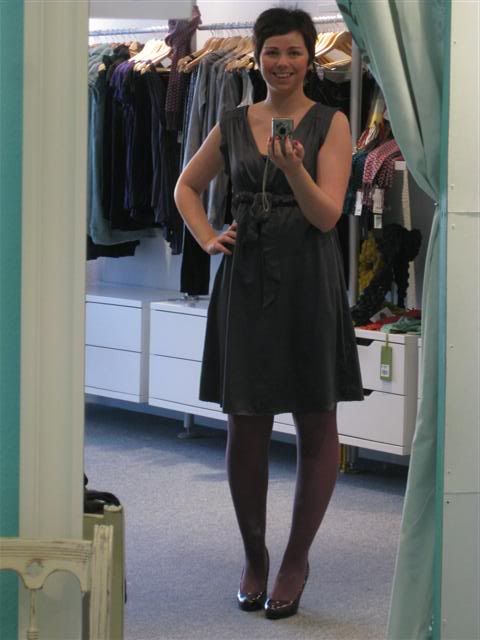 No Halloween plans for me this year! I was in work all day and we had some friends round in the evening.
This dress is a new style in the shop and I just love everything about it. It was honestly like wearing PJ's to work - I was that comfy! I was going to pair the dress with grey tights and a grey cardigan, but I thought that would be a bit dull and boring. So, I dug out the purple ones that I love!
Saturday's outfit was:
Grey satin dress - BlendShe @ i am.....
Purple tights - SkunkFunk - @ i am.....
Purple shoes - Forever 21