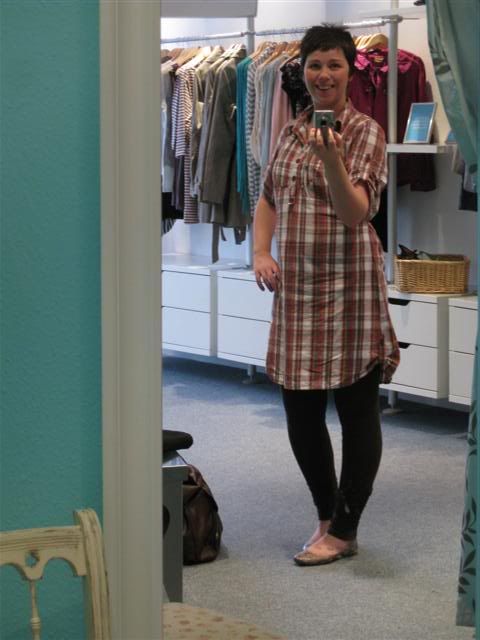 This feels like it has been a really long week. I have no plans what so ever for this evening and I am so happy about that.
I am going to take the puppy out a walk as soon as I get in and then we can settle down for an evening of lounging on the sofa. I got quite a few chores done yesterday afternoon, so there is nothing urgently needing my attention at home.
I am still suffering with a headache. I called the Dr this morning and had a chat with him. He asked me to go in and have my blood pressure checked (it is fine - thank goodness). Hopefully a nice chilled out weekend will help it move along.
Today's outfit is:
Tunic - Target
Leggings - Liz Lange for Target
Cami - Topshop
Shoes - American Eagle
The shop is slowly starting to fill up with beautiful, bright Spring styles. But, the weather is just still no where near. So, I decided, this morning, to buy some beautiful flowers to cheer me and the shop up. I just LOVE orange and pink together!!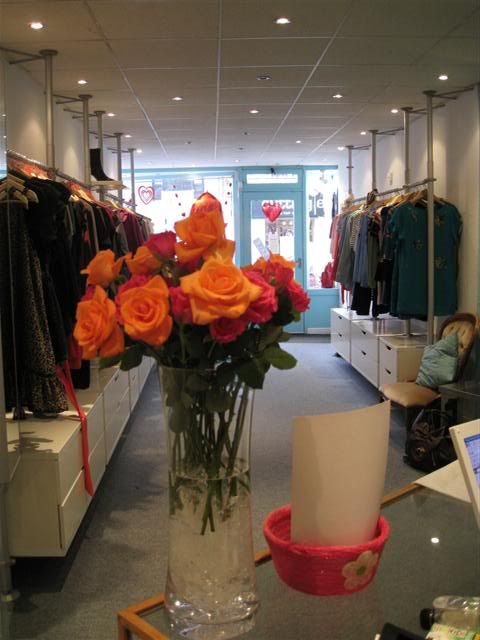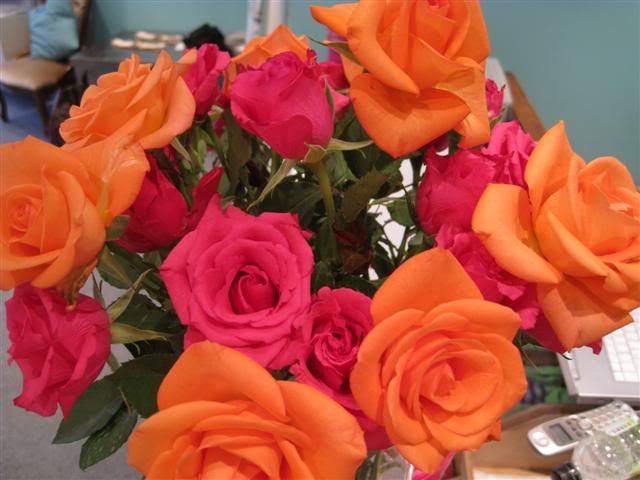 Aren't they gorgeous!! Every time that I look at them I smile!!