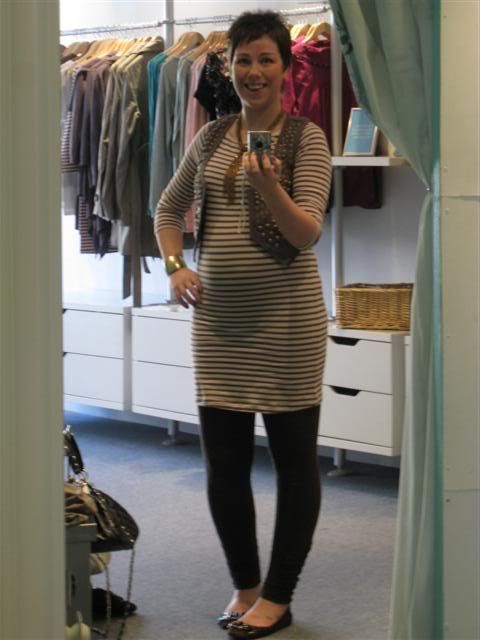 It is Friday again - they seem to be coming around really fast at the moment......
I ended up having a bit of a later night than planned last night and I am very sleepy today. I thought that to combat the sleepiness I should wear something fabulous.
These studded waistcoats came into stock a few weeks ago and I LOVE them. I think they are going to work in so many ways and with so many items no matter what the season - I hope to be able to try it with safari shorts and a white t-shirt in the summer.
I think that it works well with the colours in the tunic and it prompted me to wear bashed gold/bronze cuff that I have not worn for such a long time!
I seem to have lost the love for jewellery whilst pregnant. I am sure it will return, although how well it will work with a baby - I am not sure!!
I have had a busy day cleaning and changing the window display, shifting stock around and chatting a serving the customers that have ventured out on this cold but very sunny day. I shall be having an easy, relaxing night and hopefully weekend.
Today's outfit is:
Stripe tunic - Vila @ i am.....
Leggings - Target
Waistcoat - BlendShe @ i am.....
Shoes - Primark
Necklace - Forever 21
Cuff - Banana Republic