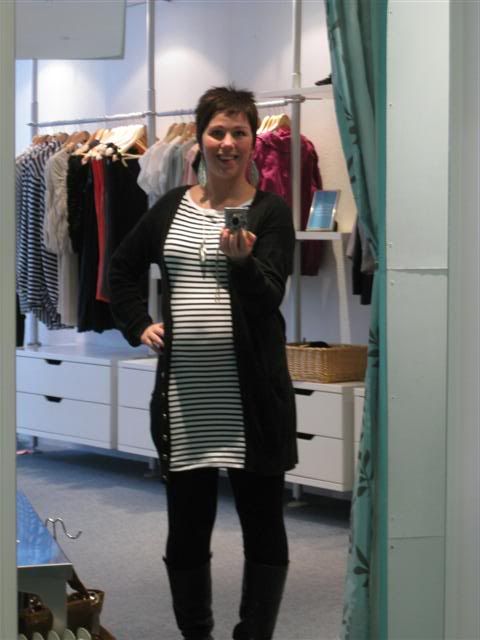 It is a day where I have said "I can not believe it" A LOT!!!
I can not believe that I am working a Monday - that was hard this morning. It is amazing how quickly you get out the way of something.
I can not believe that it is February already. Wow - that means I have....... Oh you know........ 13 and a half weeks until my due date! So much to do and so little time!
I can not believe how much I love these tunic/top/dresses that came into stock last week. They are gorgeous, soft, stretchy lycra and they fit over my bump! YAY, normal clothes!!
I can not believe how bad all of the pictures I took today were!!!
I wish I had a fabulous pair of red flat boots to wear with this look. Mental note I am going to keep an eye out for some!
Today's outfit is:
Stripe Tunic - Vila @ i am.....
Leggings - Primark
Cardigan - Vila
Necklace/earrings - Forever 21
Boots - Bakers