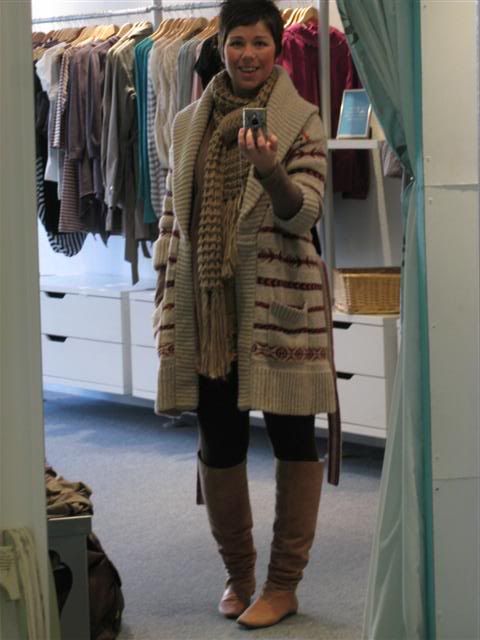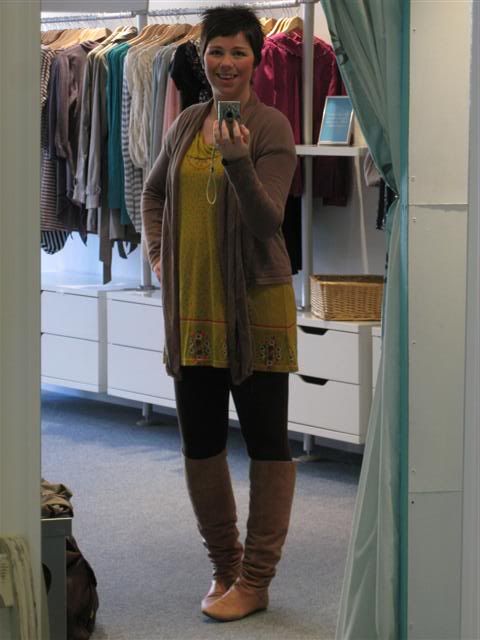 Half way through the week already!!
I was wakened just before my alarm again this morning, so I took Bista out for a walk before showering and getting dressed. I also had a few moments longer than usual to plan my outfit for the day. So I decided to repeat one that I really liked from the other week.
It has turned frosty again here, but the days are so nice and sunny and bright that I really do not mind. Layering was key for my walk to work - hence two cardigans, scarf and boots!
Anyway it is time for me to get on..... I have to come up with a Spring theme for the display window, I really would like to do something a bit different. I need to go and find that thinking cap!
Today's outfit is:
Cardigan/Jacket - Abercrombie & Fitch
Cardigan - Forever 21
Tunic - Mina UK
Leggings - Oasis
Boots - Faith
Scarf - Forever 21