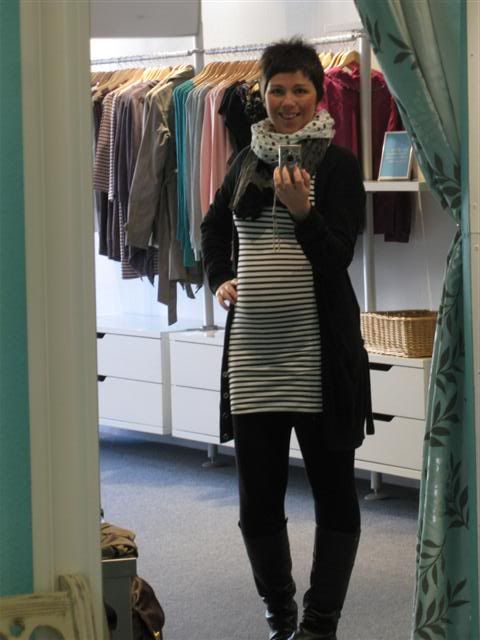 Half day in work for me today!! I have my 28 week appointment with the midwife this afternoon. I like my appointments with the midwife as I get to hear the babies heartbeat and she will advise me on things or answer any questions. But, this week I have to have blood taken, something that I do not look forward to - AT ALL! I have in the past been known to hold my breath throughout the process, which then leads to dizziness and fainting!
Must remember to breathe this afternoon!!
I am loving these little tunics that came into stock a few weeks ago. They are so comfortable for me to wear and I still feel smart when I have them on. I decided to stick with the black and white look, but switch in some polka dots on the scarf.
Today's outfit is:
Tunic - Vila @ i am.....
Leggings - Primark
Cardigan - Vila
Scarf - Vila
Boots - Bakers