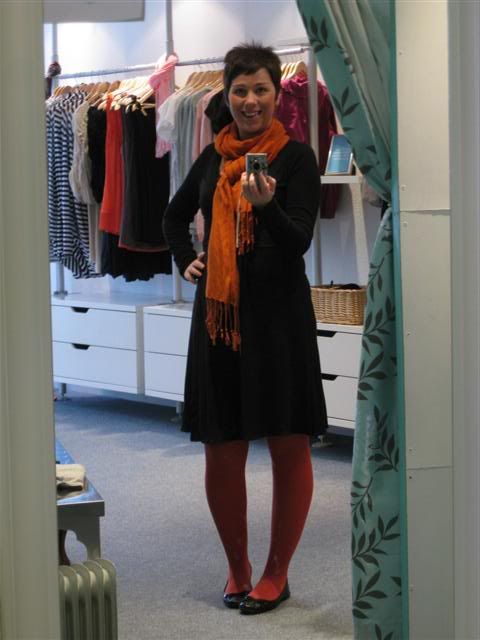 I have a pretty rough week ahead. There is lots going on at work and at home, so unfortunately I am counting down until Sunday!
We went to Ikea last night and managed to pick up some fabric for curtains for the babies room!! It was a long day and I was very tired (and I am still today) but I am so happy that I have finally managed to find what I was looking for.
What with this week going to be a rough one I decided to go for a comfy outfit paired with my favorite scarf (seriously, the best item I have ever bought from eBay) and my fabby orange tights. I feel so like me today in this outfit!!
Today's outfit is:
Wrap jersey dress - Gap
Cami - Primark
Scarf - eBay
Tights - SkunkFunk
Necklace - Gift
Shoes - American Eagle