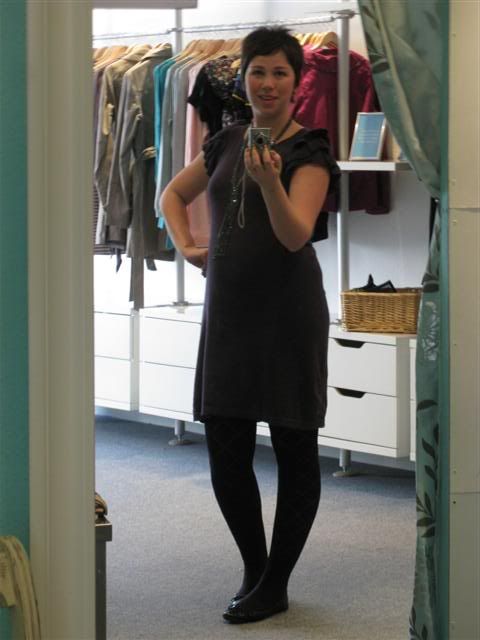 I seem to have left it a bit too late to take pictures today - not such a great shot, but thought I would share anyway!
This dress is really comfy and it is warm too (even though it is short sleeved). I did have my black cardigan over the dress most of the day, but the pictures with it on were really not good....
Today's outfit is:
Dress - Target
Tights - Tesco
Shoes - American Eagle
Necklace - Forever 21
Decided to manicure my own nails to save a bit of cash in the run up to the baby arriving, so I though I would share the colour with you.
I nude tones on the nails and this shade is so odd that it goes with everything!!
Without flash
With Flash
I wold like to say that I do not have HUGE man hands - well I hope not anyway - this is a small bottle of polish!!