Yay it is Friday! Unfortunately the weather has turned on us and it is raining very, very hard! Not good for custom, but great for clearing the air!
Today's
outfit inspiration
over at
Fab Finds
is stars so I just had to get on board! I love things with star pattern and not just clothes and accessories - I recently bought some Kath Kidston mugs with a fab star print!
We have nothing much planed for the weekend, just chilling at home with our little puppy!
Speaking of Bista, thank you to all of you that have been asking after her. She is settling in very, very well, she is going to bed at around 11.30pm and sleeping until around 6.30am. She is eating well and the toilet training is coming along. Her personality is getting stronger by the day!! I have the makings of a diva on my hands!!!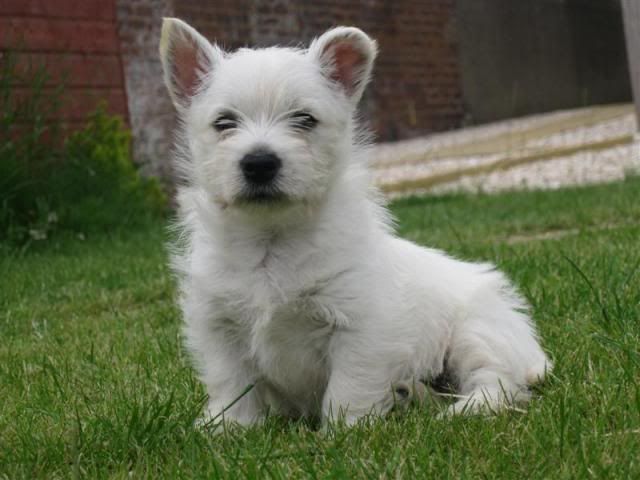 Posing for the camera in the garden a few days ago!
Today's outfit is:
White shorts - Primark
White vest - Tesco
Grey jersey cardigan - Tesco
Scarf with star print - Tesco
Star necklace - Plume
Sandals - Holster