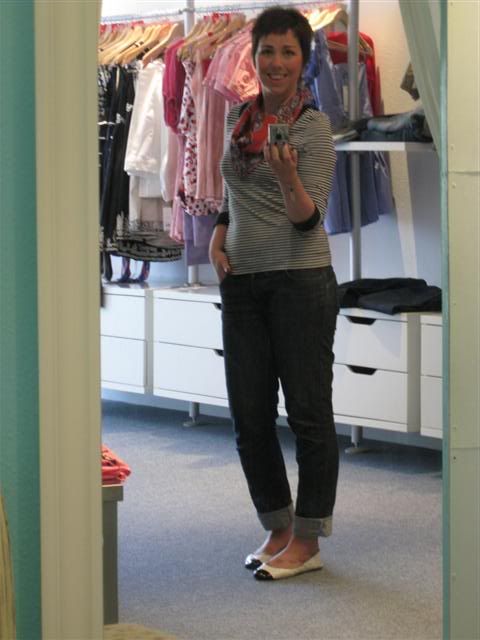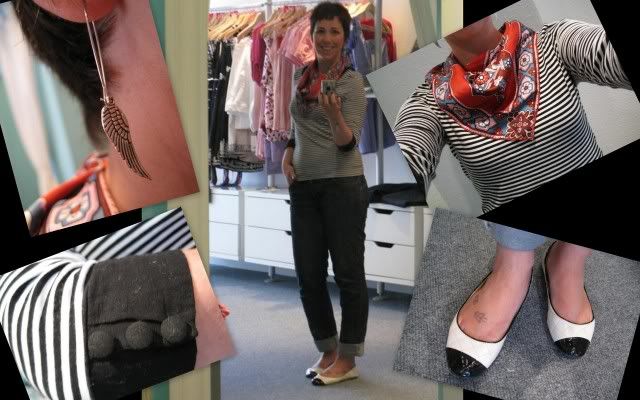 With the sale being on in the shop I am feeling a bit blah about my wardrobe. So, this week I have been drawn more to casual comfy clothes (the early mornings this week are not helping with this).
I am happy with this outfit, I think that a nice scarf at the neck can really dress up jeans and a tee. But since taking and looking at the pictures I wish I had worn my red ballet flats! Oh well next time!
I am also liking how the turning up of skinny jeans worked out! This is the first time that I have tried this out!
Today's outfit is:
Skinny Jeans -Vila @ i am.....
Black & white striped t-shirt - H&M
Vintage scarf - Echo via eBay
Cream & black ballet flats - Primark
Angel wing earrings -
Funky Junk Jewellery
**
**
Check out the funky range of jewellery that this fabulous girl creates and makes! AMAZING prices!