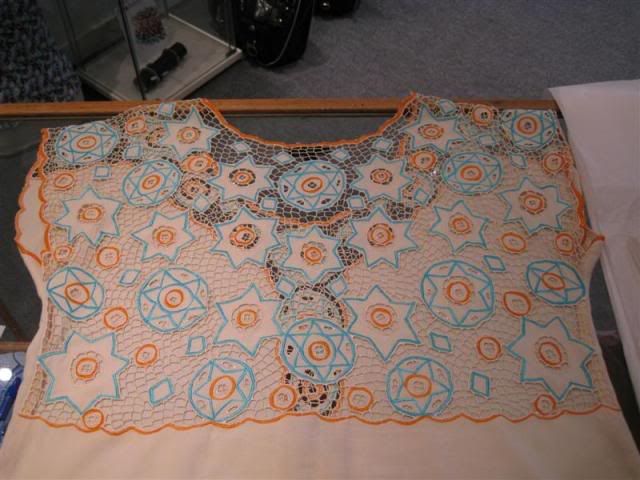 Another weekend over far too quickly! I had a lovely weekend, my friend helped me out in the shop on Saturday she then had dinner with my bf and I and then she and I went out for a few drinks! Sunday afternoon we had a family lunch with my bf's family - it was a great afternoon and Bista was welcomed as the newest member of the family.
Today's outfit is a repeat of what I was wearing yesterday! I love this top so much, I put it on my birthday wish list and my amazing bf got it for me. I was drawn to the orange and turquoise detailing, but now that I own it I LOVE the crochet details in the back of the top. I really do love more unusual pieces.
Today's outfit is:
Jeans - French Connection @ i am.....
Top - Topshop
Cami - Primark
Orange wedges - Next