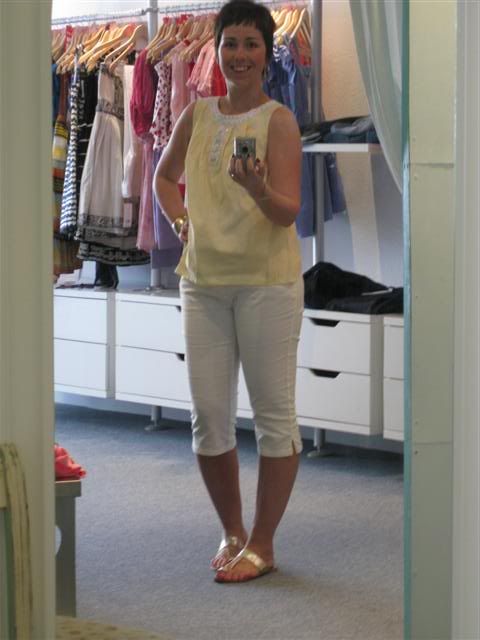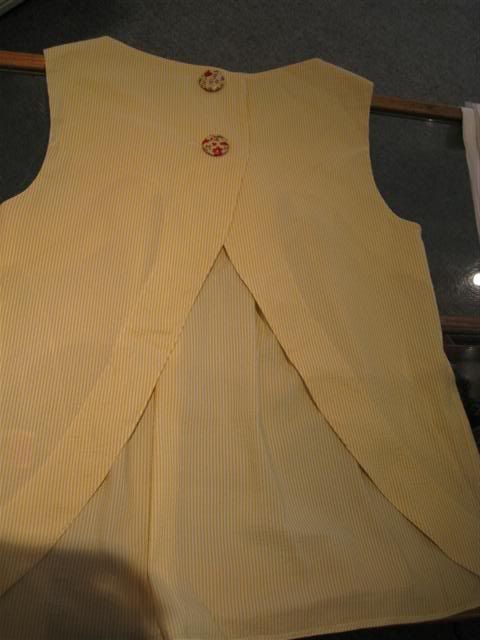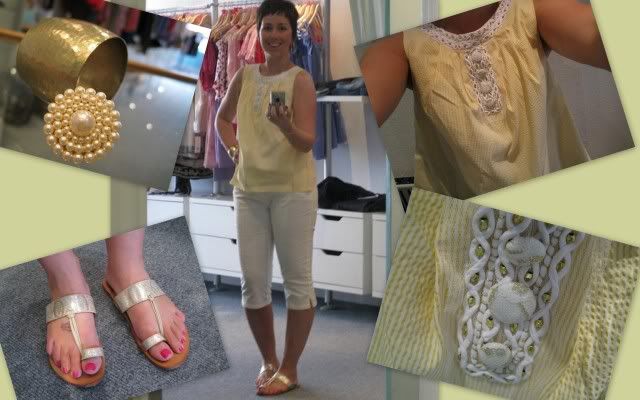 I had a very, very early start this morning as my bf was up at crazy o'clock as he is marshaling at The Open for the rest of the week! When he got up he woke the dog, who in turn, woke me. I will be having an early night tonight, I can assure you!
My sister got me this top for my birthday in June and this is the first time that I have worn it! I just love the vintage looking embellishment on the front and the open detail in the back. Lemon is not a colour that I am usually drawn to, but I am loving this look today!
And with this little outfit I can take part in
Kimberly's
outfit inspiration
for today!
Today's outfit is:
Lemon & white stripe top - River Island
White cropped trousers - Vila @ i am.....
White cami - Tesco
Sandals - Primark
Cuff - Banana Repulic
Ring -
Kimberly's Etsy shop