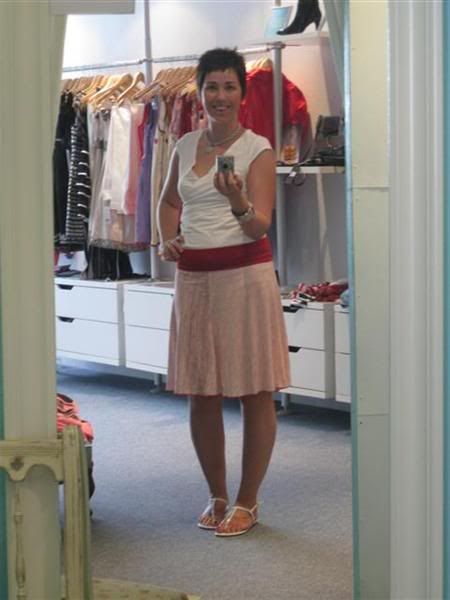 I have been feeling like I have kind of lost my style a bit lately and I do not like it! So last night, before heading home, I wandered round the shop and picked up some new bits and bobs for me to wear each day.
This skirt is one of the styles. They have been in stock for a little while and I have always like it, but never taken one as red is not a colour that I wear. I have to say that I wish I had taken one ages ago - in this hot weather the light jersey fabric is perfect! I love the print too!
Today's outfit is:
Skirt - SkunkFunk @ i am.....
White wrap t-shirt - BlendShe @ i am.....
Sandals - eBay
Bangle - Primark