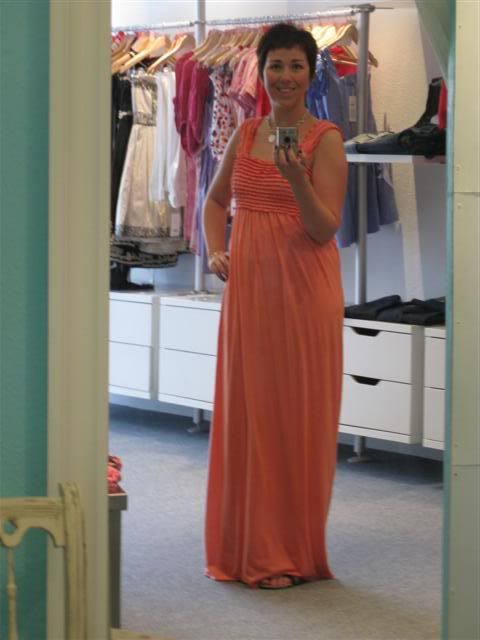 After a busy weekend of selling other people nice new clothes, I decided that today would be the day that I wear my new dress!
I have been looking for a jersey maxi dress for a long time and was beginning to think that I was just not meant to have one........
Then yesterday afternoon the bf and I took a quick trip to TK Maxx and I spied this lovely coral number at the front door! Not only is it a fab colour and jersey, but it is lined too! All this and only £18.00!
Today's outfit is:
Coral maxi dress - TK Maxx
Sandals - Primark
Jewellery - Tiffany