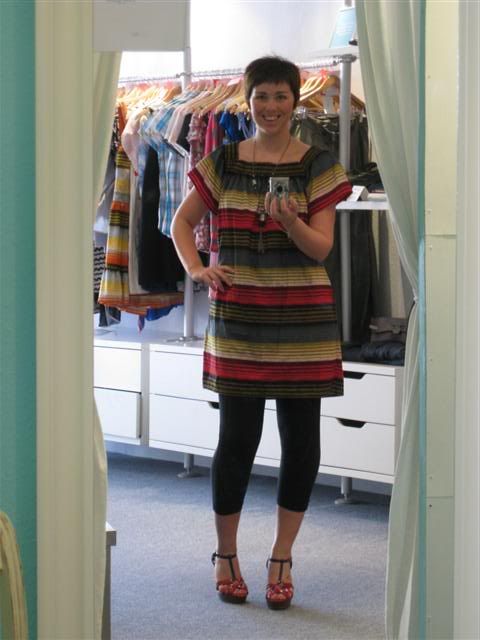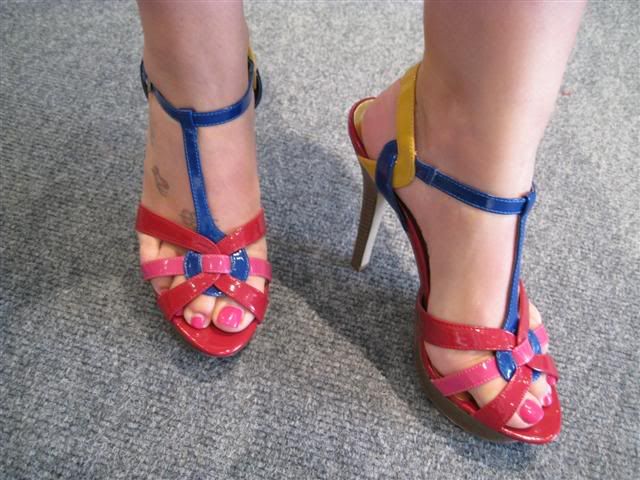 I have spent the morning investigating ideas for my autumn window display. I have been doing variations of the same thing for quite a while now and I really feel the need to up my game. I think that I have found some nice window stickers that will be a good starting point!
Now if all of the amazing Autumn/Winter styles would just start arriving things would be great! I can not wait to up date my personal wardrobe with fab new styles!
I felt that is was just a bit cool to walk to work this morning wearing the dress alone, so I added the leggings, but I seem to have kept them on!!
Today's outfit is:
Dress - French Connection
Leggings - Primark
Necklace - Primark
Sandals - Matalan