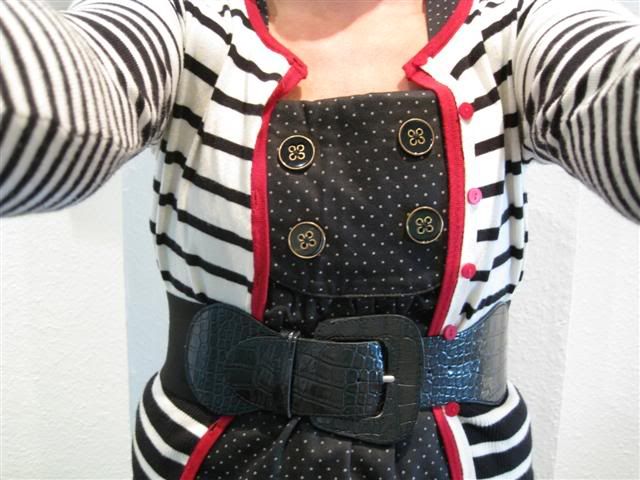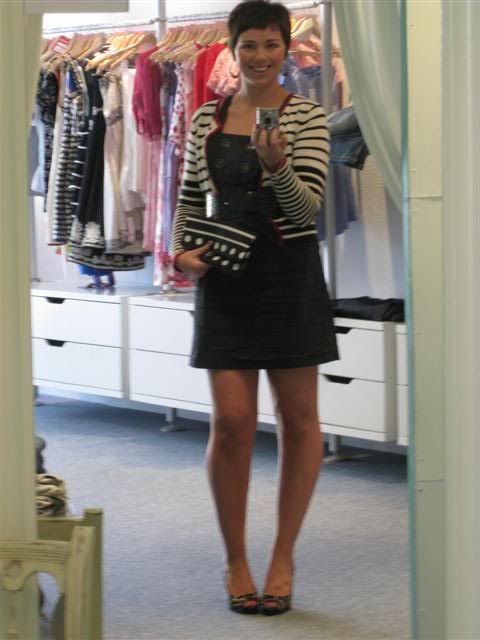 It is the middle of the week already and today is the first full day that I have been in the shop - I could get used to this!!
I have been feeling like I have been in a bit of a style slump lately, so I decided last night that I was going to break out the big guns today. I really love the style of this dress and I loved this look the last time that I wore it! The
Wonderland Boutique
Clutch bag looks so cute with this outfit that I could not resist taking a picture to show you guys!! Don't forget to enter the giveaway to win this and a matching coin purse
here
.
Today's outfit is:
Polka dot dress - Max C London
Stripe cardigan - Primark
Belt - New Look
Shoes - Nine West