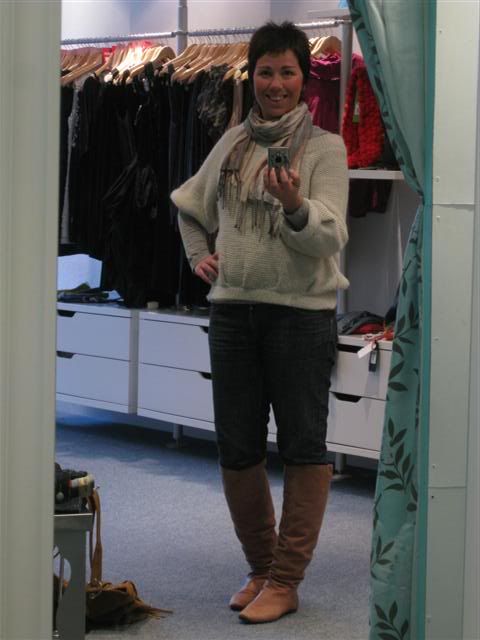 I was only in a half day yesterday and there was so much going on that I did not get a chance to post, but thankfully I did snap a quick picture.
It has turned so dark outside since the clocks changed and we changed the light bulbs to more energy efficient ones that my pictures are turning out a bit dark at the moment. I apologise and I will try and see what I can do about it!
Yesterday was all about the cozy! Since our return from sunny Florida I have not been able to heat up! This jumper was on the pile for hand washing - so I thought I would whip it out and give it one more wear before washing! I hate hand washing!!
Thursday's outfit was:
Skinny Jeans - Vila
Grey t-shirt - BlendShe @ i am.....
Cream Jumper - River Island
Scarf - Forever 21
Boots - Faith