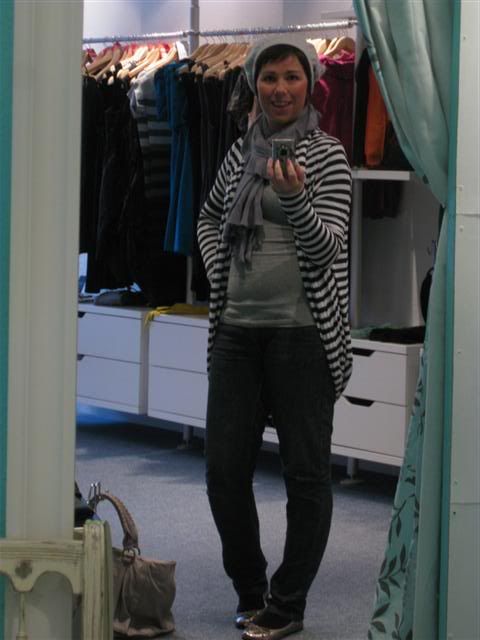 I watched the first episode of Glee last night and I have to say that I loved it! It was just a sneak peak as it does not start until the new year, but I can not wait for it to start properly. It is such a sweet show!
Another week and my (non-maternity) skinny jeans still fit (yay) and are still comfy (double yay). So, I thought I would throw on a long sleeved t-shirt and this fab new cardigan that came into stock last week. It is a beautiful fine knit, it is drapey and it is striped - perfect for throwing on over the coming months!
Today's outfit is:
Skinny Jeans - Vila
Grey t-shirt - BlendShe
Stripe cardigan - Vila @ i am.....
Scarf - H&M
Hat - River Island
Shoes - American Eagle
I did take pictures with my winter woolies off, but they were all a bit too blurry. So you have to make do with the outfit plus hat and scarf!!
Guys do not forget to check out my giveaway for your chance to win a fabulous Dogeared necklace!Check it out in the post below!!!