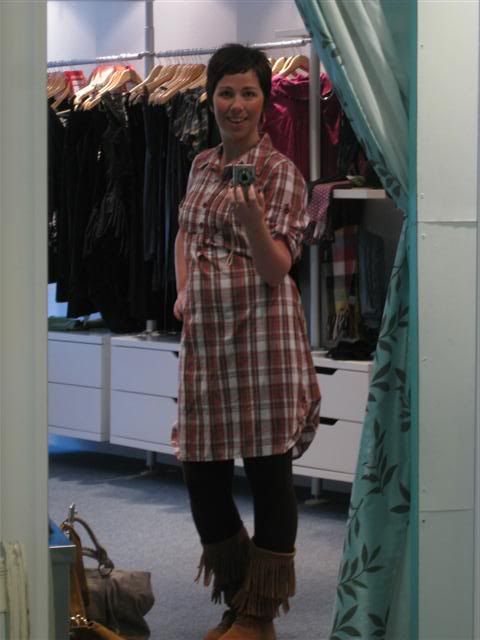 Oh Target how I love thee.......
Many a happy hour was spent under your roof and many a dollar spent!!
Yesterday I was wearing a fabulous tartan tunic dress thing that I got in Target when we were away!
I usually do not wear red, but I am a huge fan of browns and this blends the two. It is also a great length to wear as a dress and the size is adjustable (fab for me at the moment).
Thursday's outfit was:
Tunic - Target
Leggings - Oasis
Cami - Topshop
Boots - Next