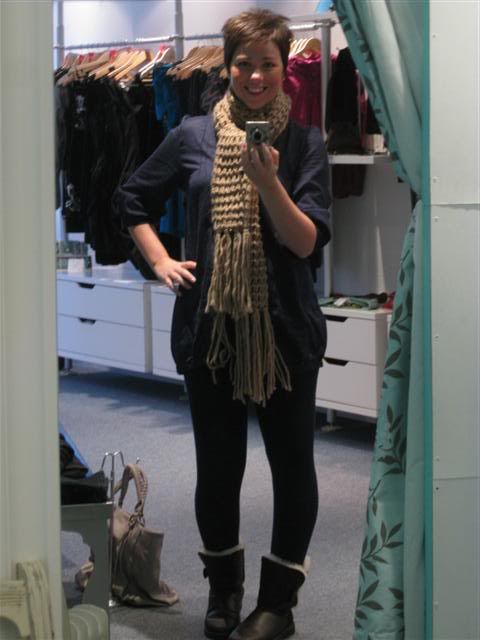 Back to work for me! But not to worry this week is another short one!
I was unsure of what to expect from Tuesday (what with it being that weird time between Christmas and New Year and me not having my sale on yet). So, I decided to dress in a cosy and comfy and manner and see what the day brought!
The scarf that I have on was a gift from my mum and I love it - but it did leave a lot of fluff wherever it touched!
Tuesday's outfit was:
Leggings - Target
Tunic - BlendShe @ i am.....
Cami - Topshop
Scarf - Forever 21
Boots - Ugg