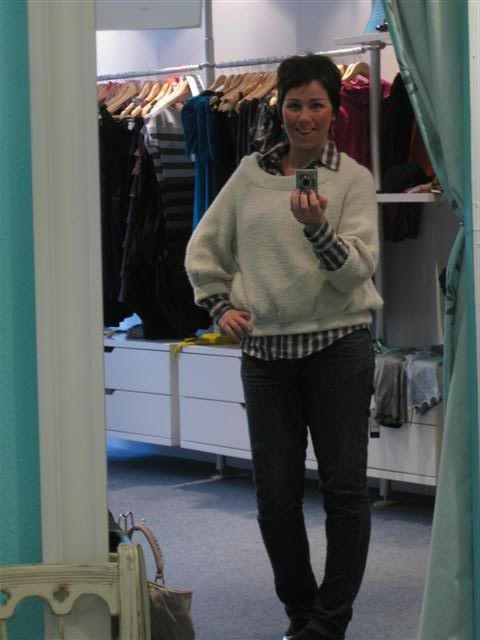 It is my half day and boy am I glad! We went out to dinner for a friends birthday last night and it ended up being a later evening that I had thought it would be - I am now rather tired today!
When I leave work I am heading straight to town to finish the Christmas shopping I then hope to have a relaxing afternoon and lay evening!
Today's look has been shamelessly stolen from Kyla over at
Blue Collar Catwalk
. I saw her rock this look a few weeks ago and thought "Hmmm, there is a way that I can wear my - too tight - tartan shirt a few times more!" Thanks Kyla for being a fabulous inspiration!
Even though I am just wearing jeans, with this look I feel so much more - you know PULLED TOGETHER!!!??
These little ballet flats have been a god send. I got them when we were in Florida, from American Eagle (they were on sale - YAY). I have metallic silver, black patent and these - they are the same shoe. They are great as they are comfy, I can wear with socks and they have a rubber sole which this week has saved me from slipping and falling over!
Today's outfit is:
Skinny Jeans (yes again) - Vila
Tartan Shirt - Gap
Jumper - River Island
Shoes - American Eagle