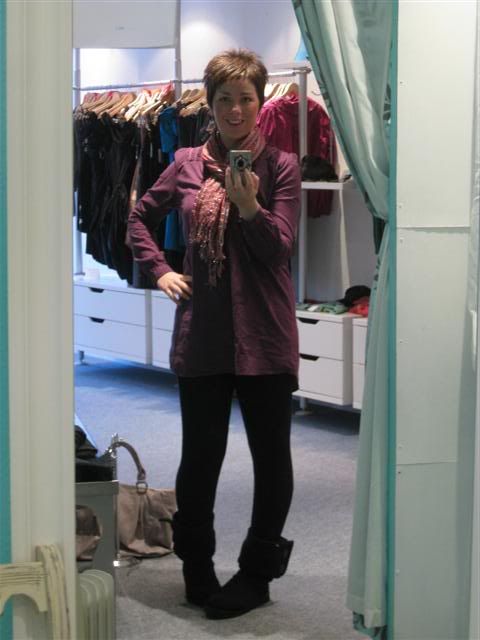 This year has gone so fast, I really can not believe that it is Hogmanay already. Before I know where I am it will be May and my life will have flipped upside down!! I can not wait!
So, this year we have decided to have a quieter night in with friends (that have recently had a baby) I am not good at staying up very late these days!! So, there was really no point in us attending a street party, house party or ball - I think it will be a few years before we do again! Hogmanay and New Years in general are not my favorite time, so I really do not feel like I am missing much!
I decided to keep my outfit super casual again today as I am only in work for a few hours (I should be getting the shop sale ready, but I am not getting on that well) and then I am off to a midwife appointment, it will be good to hear the baby's heartbeat after my fall the other day! I think after the appointment we are going to a baby store in town to check out the sale!
I hope that you all have a fabulous evening whatever your plans are, and that 2010 is a fabulous year for you all!
HAPPY NEW YEAR!!
Today's outfit is:
Tunic - BlendShe
Cami - Primark
Leggings - Target
Scarf - Next
Boots - Ugg