The Saturday before Christmas was and odd one!!! It did not feel like a Saturday as it got off to a bit of a slow start, but then it all got a bit mad and I ended up having no time to post!
I had another new dress on - I do love it when new season styles start to filter through. What I love most about this dress is that it is navy and not black. It is a lovely fine knit, it is a loose fit - yet not shapeless and the ruffle detailing is very cute! I paired the navy with brown and liked the look (even if it does remind me of a bruise).
Saturday's outfit was:
Dress - Vila @ i am.....
Leggings - Target
Cardigan - Primark
Boots - Faith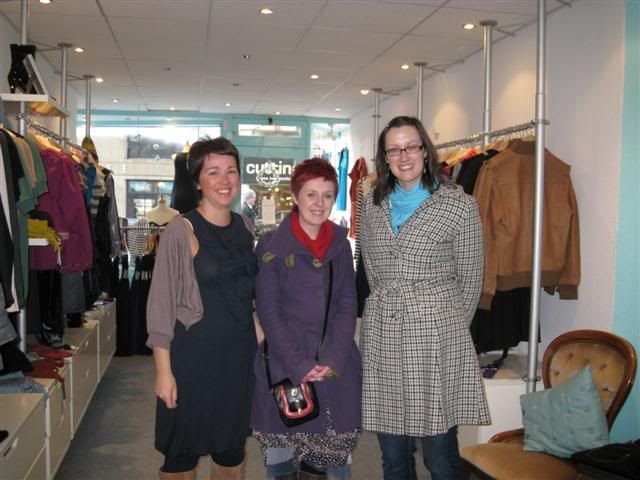 The best part of Saturday was getting to meet some real life bloggers/tweeters!! Fi (Shoegal) and Emma (@InTheseHeels) were in the area and popped in to say Hi! It was so nice to finally meet some of the people that I "speak" to each day! They were both lovely and I hope to spend more time with them in the future!