While we were away I added quite a few pairs of leggings to my collection (as I see them being a staple for me over the next few months). The pair I have on today are my favorite - they are from Target and they are cable knit! LOVE THEM!!!
Yesterday I had a layer too few on, so when I was getting ready this morning I made extra sure that I had my camisole/vest on!
I love this feather jewellery that I picked up in Forever 21, but I think that the earrings may just be a wee bit too long for me! However, the necklace is just perfect, it is a great weight and hangs well and does not twist on itself!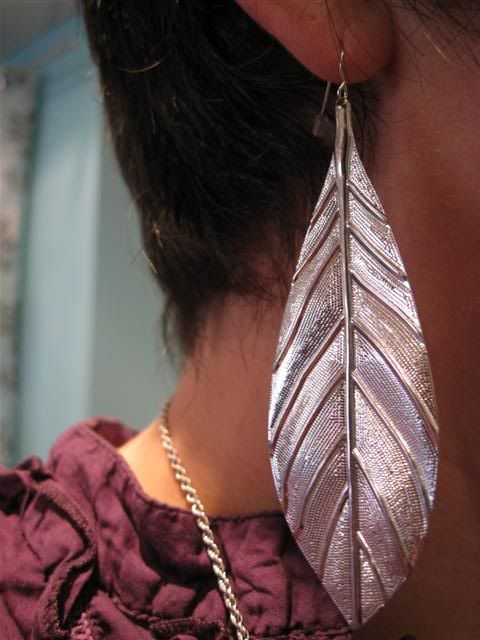 Wednesday's outfit:
Tunic - BlendShe
Cami - Primark
Leggings - Target
Sock - eBay
Boots - Bakers
Necklace & Earrings - Forever 21