Happy New Year!!
So around 9pm last night the thick hard ice, that we have had for over 2 weeks, really started to thaw. The bf and I were rather excited about this as our street has been a nightmare. However, mother nature was toying with us.........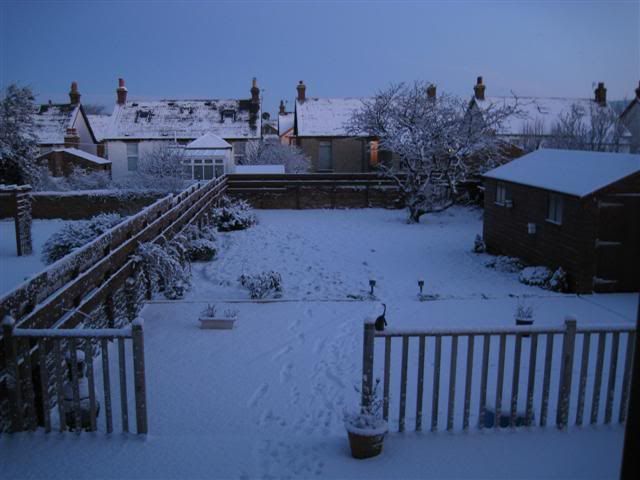 This is what we woke to this morning!!
Which meant I had to trudge to work with these on my feet!!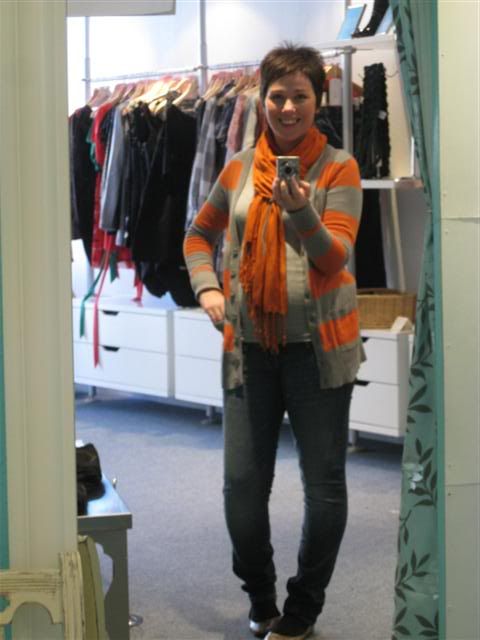 But, I kind of like today's outfit! Yesterday I had to say "See Ya" to my skinny jeans. I wore them for an afternoon, of baby and sales shopping, in Glasgow and I have never been so uncomfortable. So, I went into H&M and treated (I use the term loosely) myself to a pair of maternity skinny jeans!
All in all it was a successful afternoon! I got some jeans and we purchased our babies cot, mattress, cot top changer, changer mat, a gorgeous cable knit pram blanket and the cutest little outfit that has Westies on the front!
And guess what not one single thing that I/we bought was on sale!!!! TYPICAL!!
Today's outfit is:
Maternity skinny jeans - H&M
T-shirt - BlendShe @ i am.....
Cardigan - Target
Scarf - eBay
Shoes - American Eagle
Wellies - Asda