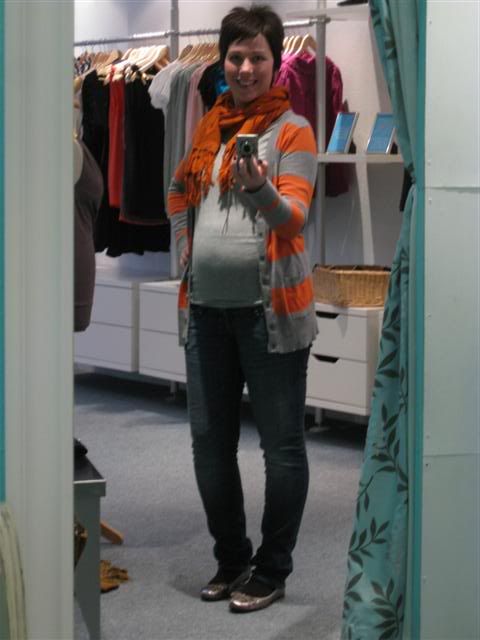 Oh dear! I really have got a bit behind with posting! Oh well I have pictures from the last few days and I have some time - so I going to try and get caught up!
Tuesday was a busy day, lots of people in looking for a bargain and plenty of new styles to get organised.
Tuesday's outfit was:
Jeans - H&M Maternity
T-shirt - BlendShe @ i am.....
Cardigan - Target
Scarf - eBay
Shoes - American Eagle