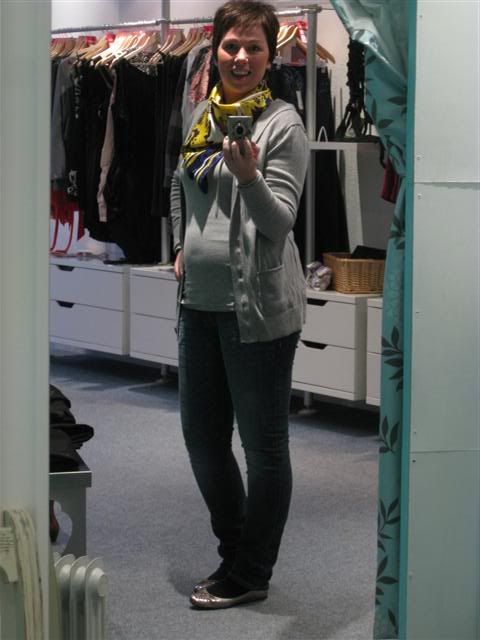 After a late night last night I was really struggling to get myself up and out of bed this morning. I was struggling even more with what I was going to wear when I looked out the window. The snow and ice has almost all melted, and the temperatures are no where near as cold as they were, but it has turned so dark, grey and depressing!!
When in doubt go for comfortable with a pop of colour.
I had not worn this scarf for ages, and I really love how the purple and yellow lift a grey background. I also love a scarf folded into a triangle and worn this way over a t-shirt. It really does make a very casual outfit look just a little bit more dressed!
Today's outfit is:
Skinny Jeans - H&M Maternity
T-shirt - BlendShe @ i am.....
Cardigan - American Eagle
Scarf - Vila
Shoes - American Eagle