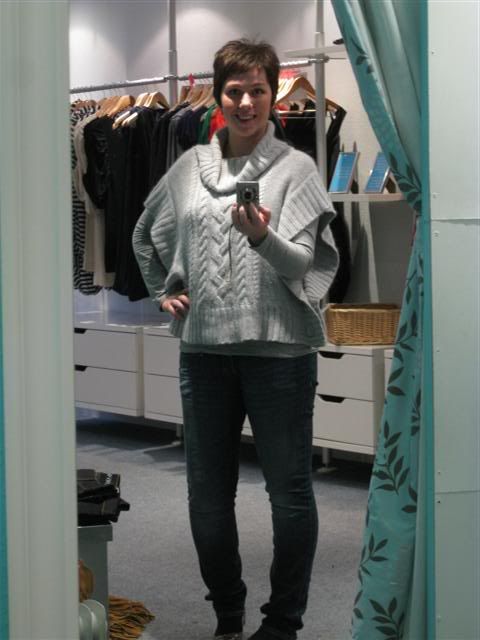 It is after 4pm and I was not going to post today as I feel so blah in what I am wearing today! But, that is not what blogging is about (for me) so I have snapped a super quick picture and here I am!
I love this poncho/jumper - I love how cosy and fluffy it is and I love the cable detailing. I am growing to love the H&M maternity jeans - they are very comfy and to me, they do not scream MATERNITY!
That is about all that I have to say today. Sorry, I will try to do better tomorrow!!
Today's outfit is:
Jeans - H&M
T-shirt - BlendShe
Poncho - Monsoon
Shoes - American Eagle