I wanted to post a little update on the things that I want to achieve this year!
I am happy with how things are going - as I said at the time I kept the list of things real to me (and to us as family).
One of my main points on the list was to make our house a home with the use of cushions and colour etc, etc. Well I really did/do want to learn to sew my own cushions so that I get the very thing that I want......... But we were in TK Maxx this weekend and I spied to stunning cushions that I had to have!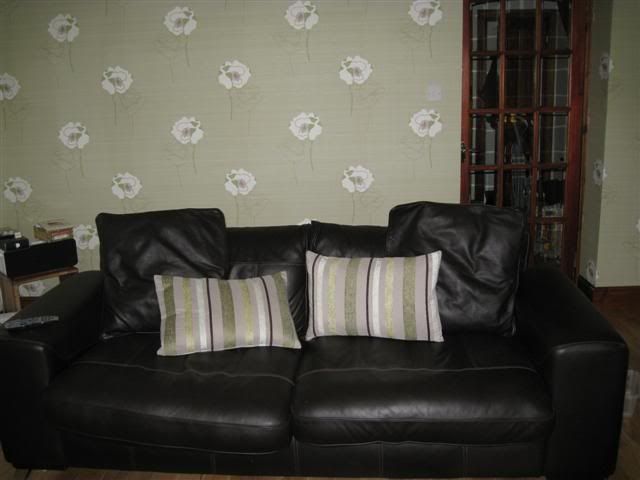 They are differing shades of green (almost identical to a lamp that we have, but far enough away to be not matchy, matchy) stripe. They are rectangular and they are down filled! Best of all they were £9.99 each - bargain. The retail price was £39.99 each!!
I am still hoping to get crafty and learn to make some myself but these just fit the bill (and the space on the sofa) so well that I could not refuse.
As for the other points on the list things are going well. I am still making a real effort with the recycling and reusing. I am not automatically throwing yogurt pots etc in the bin I am now rinsing and recycling. Also this last week I opened a new micro-fibre hair towel thing to use and was not impressed, so I cut it up and it is now 2 new cloths for cleaning the bathroom!
Baby steps, but it all counts right??