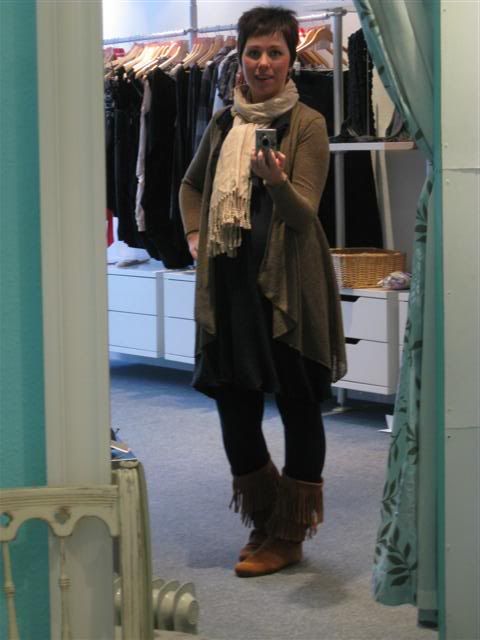 More snow overnight - UGH!! I am glad that it is not raining, but man am I over the snow!!
I am not sure that I like this cardigan with this dress?! I love the cardigan (my mum got me it for Christmas). I love that it is a waterfall style (and will fit me as I grow) and that it is such a beautiful fine knit. But I am not sure that it is the best look with this dress!
I have nothing much planned for this evening, I think after dinner and walking the puppy it will be a nice long bath and early bed for me. We have a lunch thing on Sunday with my bf's mum (which will be nice) but it is at 1pm - right in the middle of the only day that we get together. I hate having to do things with other people on Sundays!
Have a great weekend - whatever your plans are!
Today's outfit is:
Knit dress - Vila @ i am.....
Leggings - Target
Cami - Topshop
Cardigan - Miso
Scarf - ?
Boots - Next