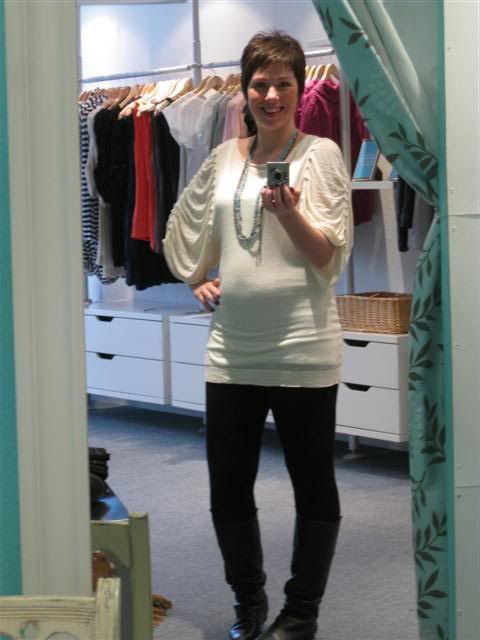 Saturday was another day where before I knew where I was it was time to go home! Again I had no time to post but I had snapped a picture!
I love this tunic so much - the sleeves are just fabulous! I am thinking that I may not wear it again until after the baby comes along as I really do not want to stretch it out. But, at the same time, I have so little that I actually like to wear and feel like me in that I may just keep wearing it until there is not more stretch left!?!
Saturday's outfit was:
Cream Tunic - Vila @ i am.....
Cami - Vila
Leggings - Primark
Boots - Bakers
Necklace - Bakers