As I mentioned last week, we were away over the weekend. We spent 3 lovely days in Aviemore in the north of Scotland. The weekend was not about fashion - in any way what so ever - it was about taking some time out and relaxing.
After weeks of me moaning about the snow and how much it was annoying me, where better for us to go for the weekend than Scotland's main ski resort. Oh yes we arrived to snow and lots of it. So much that it was almost as deep as my wellies are high!!
However, the log cabin with the wood burning stove made me hate the snow a little bit less!
Walking the dog - well that was another challenge!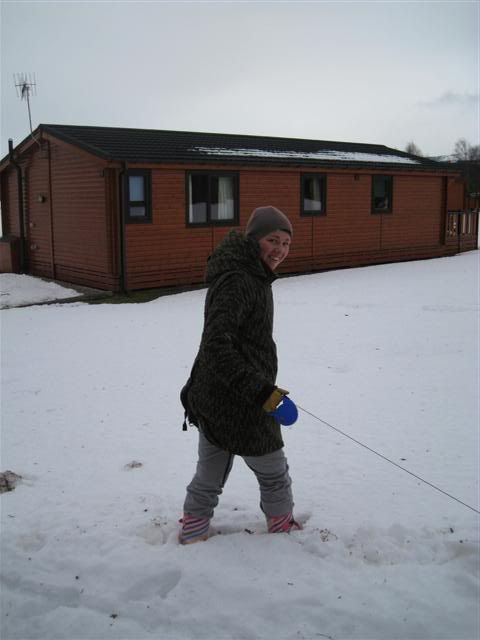 This was my look for the 3 days - comfy and warm!!