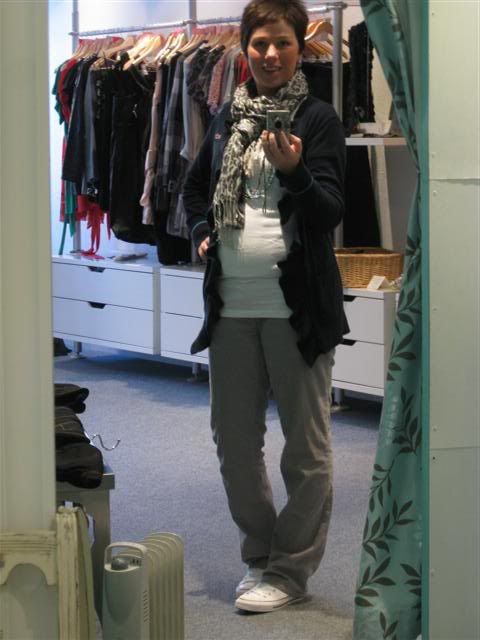 First of all.......
Why have I never heard anyone complain that their feet are really cold when they wear Converse All Stars?? I have mine on in the shop (wore my wellies for the walk to work) and my feet are freezing. This is the third time I have worn them and the third time my feet have been so cold that they hurt!
I love this cozy layered look that I have going on today! I am so glad that I bought these maternity cords when we were in Florida. I really do prefer them to my maternity jeans. I just need to make sure I find new ways to style them.
Today's outfit is:
Cords - Liz lange for Target
Vest - Vila
T-shirt - ?
Cardigan - Hollister
Scarf -BlendShe
Shoes - All Stars
Necklace - Bakers