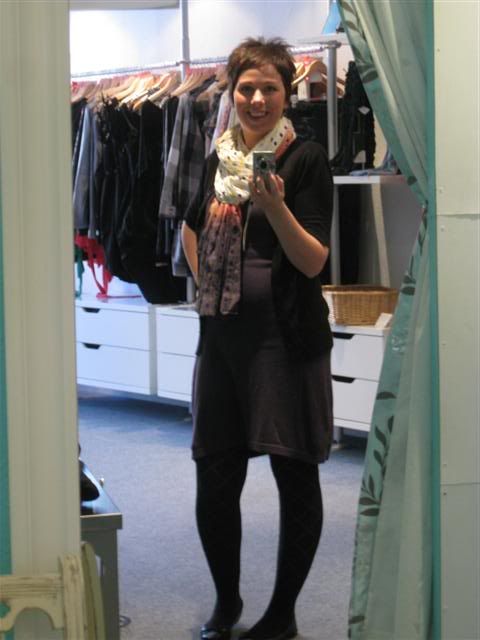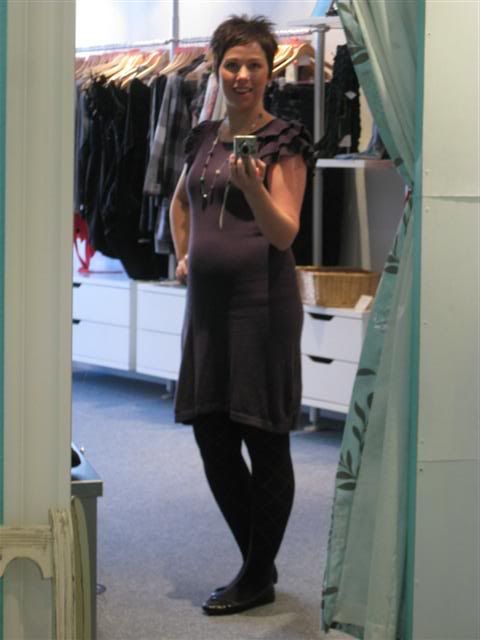 It is a gorgeous day here today - there has been no more snow, so far, but it is still laying on the ground. It is still nice and white (not yet that yucky sludgy brown) and the sun is shining bright in the sky.
Even though it is still very cold I felt that I had to have a day off from leggings, so I looked out one of my favorite dresses and got to layering. For the walk to work I had thick socks over the tights under my wellies, with hat, gloves and coat etc. For the first hour in the shop I did have my cardigan and scarf on, but it is (slightly) warmer now and I am braving the dress minus the cardigan. The ruffle sleeves are just too pretty to cover up!
Today's outfit is:
Purple dress - Target
Cami - Primark
Tights - Tesco
Cardigan - Vila
Scarf - Vila
Necklace - Ann Taylor
Shoes - American Eagle
So, the 2010 goals are, so far, going very well. I have walked every day this week and the car has not moved out of the driveway since Monday morning. I made a new and healthy recipe last night - Chickpea and Chorizo Casserole. It was delish! My bf has the leftovers for his lunch today!! And we have had to crush down the recycling bin as it is so full! The small steps feel good!