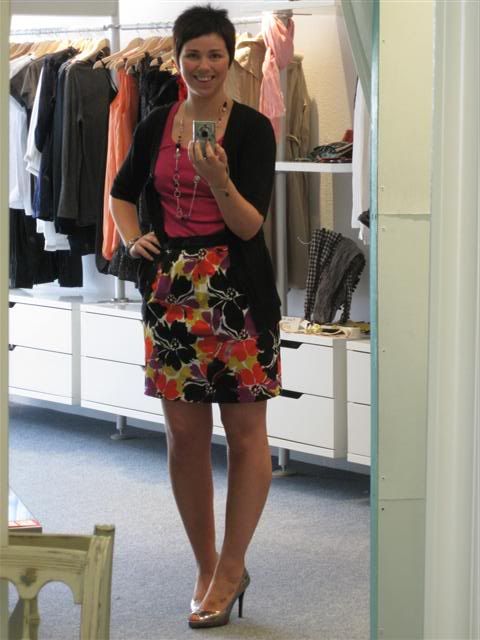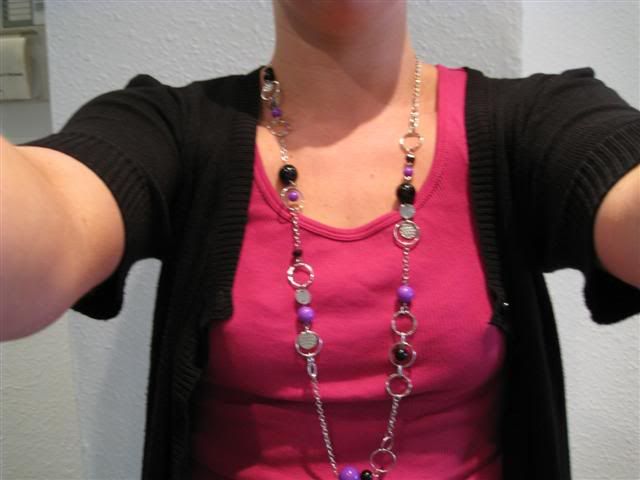 It is Friday again - thank goodness! This has not been a week that I have enjoyed a huge amount, there are some things going on at home and at work I feel like all I have done is email and call supplier trying to pin them down to delivery dates! YUCK!
I really do think that I am beginning to push my luck with the bare legs. Autumn is definitely on the way here, it has turned really cool over the last few days (hello heating) and I think that I may have to look out my tights a bit earlier than planned!
The last time that I wore this skirt I wore a black vest top, but I felt like going a bit of colour clashing today so went with the pink! Also I thought that my black and white Nine West shoes were here in the shop - it turns out that they are not (goodness knows where they are) hence the pewter ones!
Today's outfit is:
Patterned skirt - Matalan
Pink vest top - J.Crew
Black cardigan - Vila
Necklace - Bakers
Shoes - Nine West