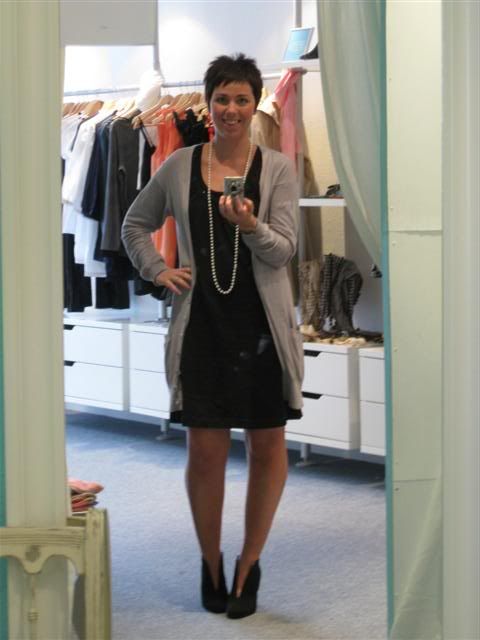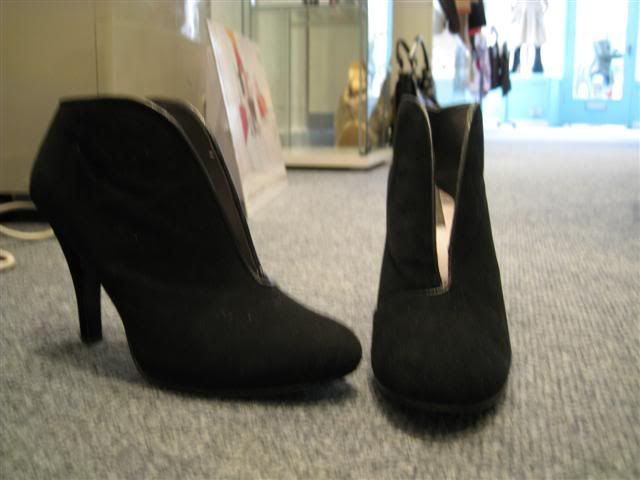 I did get my hair done yesterday, but I got soaked on my way to work today and it is now not looking the best!
On Monday when I was off work Bista and I had a day of lounging on the sofa. I did some chores that were needing done and the rest of the time we just watched movies and snoozed. We watched Turner and Hooch (I loved this movie when I was younger and it turns out that I still do) and Sex and the City Movie.
Today's look is one taken straight from Sex and the City. I love the comfort of a jersey dress and how they still look smart when worn the right way - in my case my fabulous shoe boots and a string of faux pearls!
Today's outfit is:
Black jersey dress - Ann Taylor Loft
Grey cardigan - Vila
Black shoe boots - Armani Exchange
Faux pearls - eBay