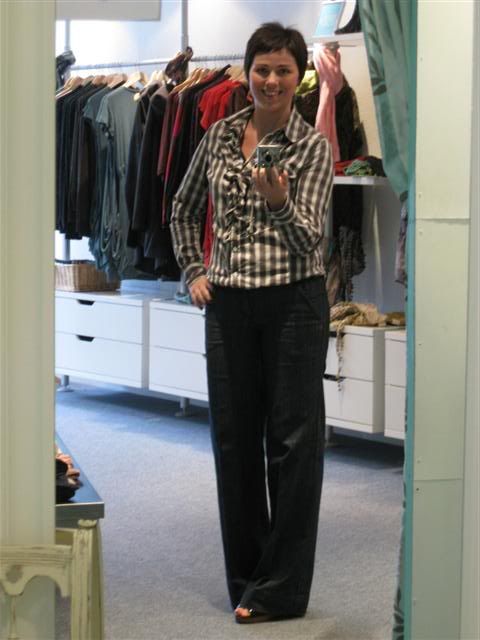 It is Friday afternoon and it is almost time to go home for the day! We have friends coming round for a bit later, but I do not think that it will be a late night - well I hope not anyway as I have work in the morning and this has been a strangely long week!
On my mission to not wear tights before next week I have been trying to wear trousers and jeans etc. Yesterday when reading the blogs I noticed that
kyla
was wearing a tartan shirt - I then remembered that I have one that I loved last year. So I went home and dug it out of the back of the wardrobe and here I am wearing it today! It turns out that I still love this, I had totally forgotten about the ruffles!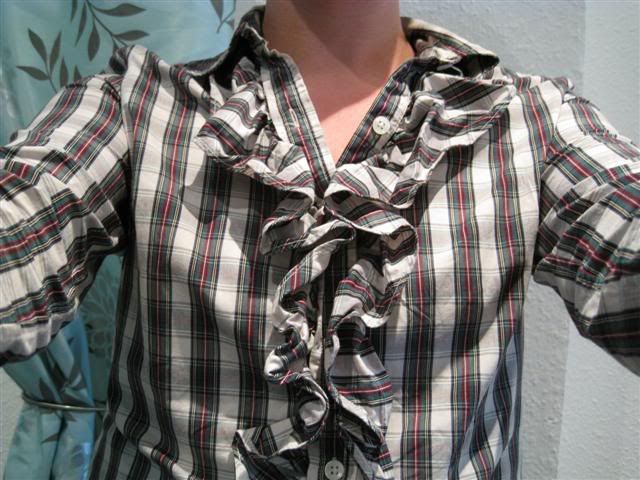 Today's outfit is:
Wide Leg jeans - Vila
Black cami - Primark
Tartan ruffle blouse - Gap
Black patent t-bar wedges - Barratt