No outfit picture from Monday (seriously it was not good - dog walking jeans, trainers and a hoodie).
My bf was away with work from Monday until Saturday this past week so he took yesterday off and we spent the day together. We had used Sunday to get chores etc done so the day was free for fun stuff. I started off by making my first pot of lentil soup of the autumn (yum - lunch today) and a HUGE pot of chilli. We then had a quick lunch and headed off to Culzean Castle with the dog!
It was a beautiful sunny and warm afternoon so we just spent a few hours wandering around the grounds. We had Bista off the lead the entire time as we are trying to train her this way - lets us see how far she is happy to go without us.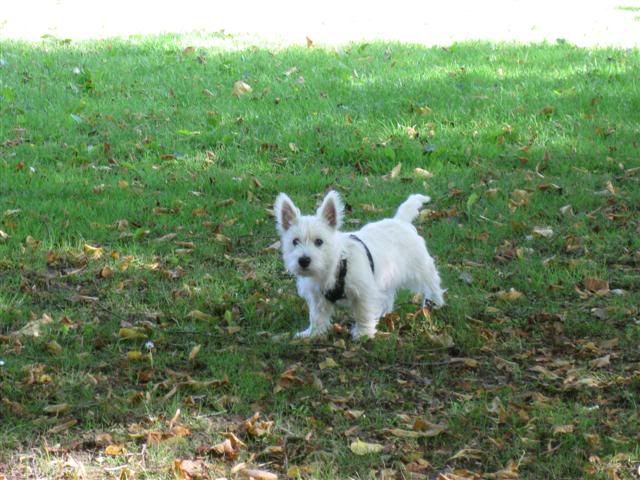 We decided that the castle grounds and walled gardens (which are stunning) were not the place to take the puppy that loves to dig. So, we took the longer walk along to the swan pond. Bista was great staying close by but still going off to explore the new smells.
About half way there she started to flag a bit (it was getting very hot) so we slowed it down a bit and got closer to a little stream.
My bf tried to coax her to come down the embankment and into the water for a drink! She could hear it and she could see it, but was just not so sure about making the jump!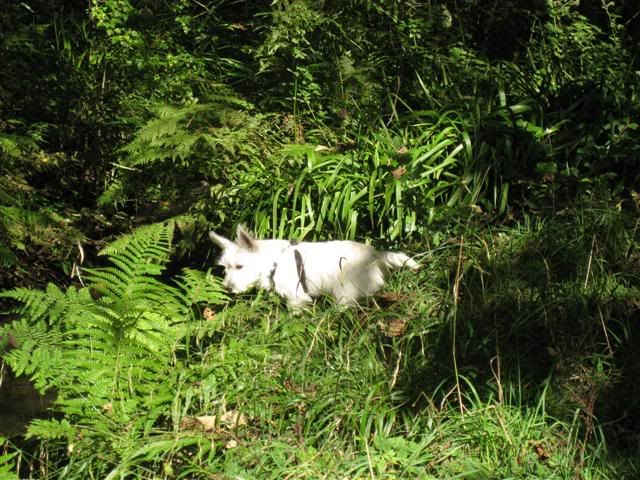 Then all of a sudden she leap down into the lovely cool water (it was about an inch deep) where she cooled off and had a big long drink!
We carried on round to the swan pond where my bf and I enjoyed the biggest ice cream cones! YUMMY!! We sat by the pond for a while watching the dog, the swans and the ducks before we headed back to the car and home!
I love days like that!!