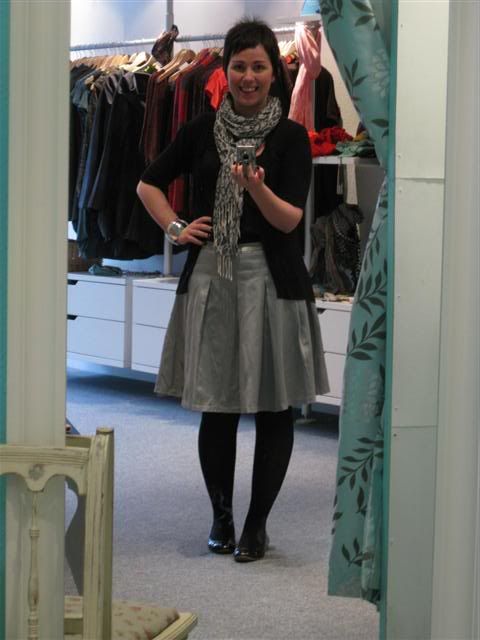 Wow, so that was September?!! I really can not believe how quickly this year has passed! But I suppose that means that it is not too long until we are off to Orlando!!
I spied this skirt in my wardrobe over the weekend and decided to give it a winter make over! I have to say that I like it a lot with the black, the tights and the scarf!
Oh, and yes I have finally given in and got the tights looked out! So far I have to say that it is not too bad! Still its a long time until the legs will be bare again!!
Today's outfit is:
Skirt - Topshop
Black vest top - Tesco
Black cardigan - Vila
Tights - SkunkFunk @ i am.....
Scarf - BlendShe
Shoes - Old Navy