OK, OK!! I give in - I think it is officially time to say goodbye to pale and pasty legs and dig out all of lovely tights and boots! There I have said it! And now next week my wardrobe will take on a whole new life!
I decided to go for quite a plain look for today, but I did not mean to go quite this plain. I have left the house without picking up my heels or my necklace (I assume that they will be on the hall table where I left them this morning!).
I just love the ruffles on this skirt, it really does make an otherwise bland dress a bit more exciting! These shoes are starting to look a bit worse for wear and i am so sad about that - they go with EVERYTHING! I have no idea what I will do if they fall apart on me!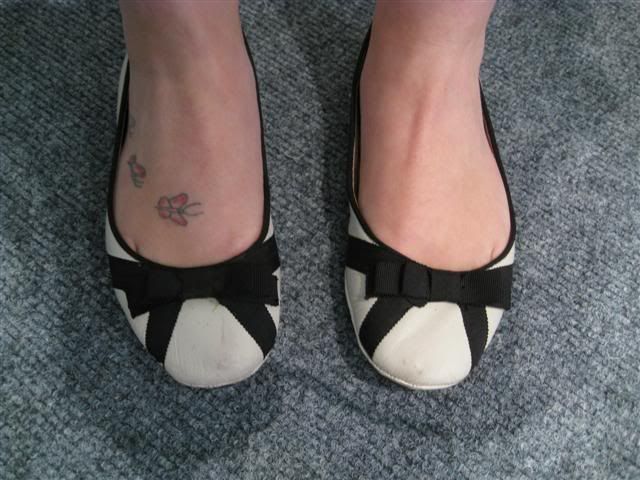 Today's outfit is:
Dress - H&M
Cardigan - Vila
Shoes - New Look