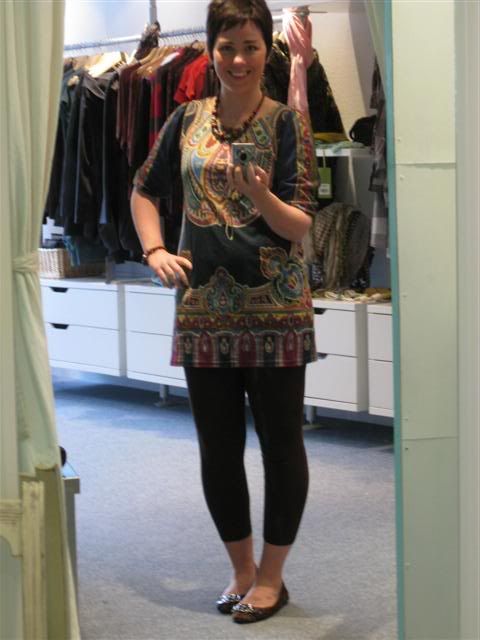 I was only in work for a few hours yesterday and just did not find the time to post (thankfully I did take a picture of what I wore).
Comfortable was key for yesterday as I went for a nail appointment straight from work, then home to walk the dog and eat lunch before heading back out to my waxing appointment. Then last night after dinner I was back in the shop getting some bits and bobs ready for my 2 year celebrations tonight!
Wednesday's outfit was:
Tunic - Mina UK @ i am.....
Brown leggings - Oasis
Necklace - Plume
Shoes - Primark