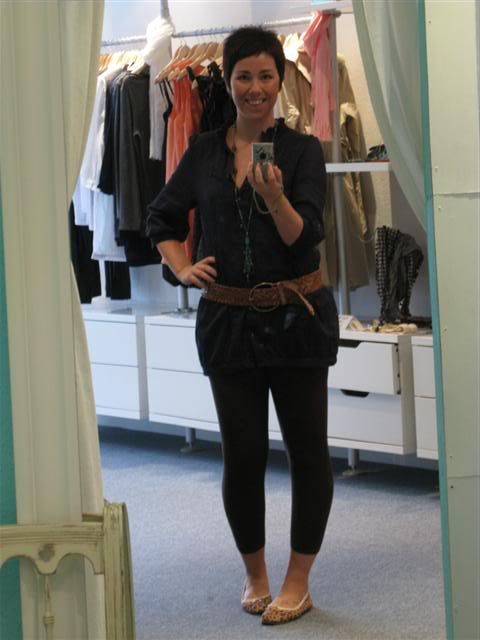 I love this shirt/tunic! I love that it is navy and not black. I love that it is super comfy yet still smart. I love that it is nice and sheer - yet with a cami on under it, it is perfectly decent. Most of all I love that they are for sale in my shop and they are flying off the rails! I also do love that I got this one to wear to "advertise" my stock - you have to love the perks of the job!
I did not sleep too well last night, the puppy was then up at 6am this morning and I ended up running late. For some reason it was easier to pull this casual look together than it would have been to go with my planned outfit!
Today's outfit is:
Navy shirt/tunic - BlendShe @ i am.....
Cami - Topshop
Brown leggings - Oasis
Belt - Primark
Necklace - Primark
Leopard print flats - Primark