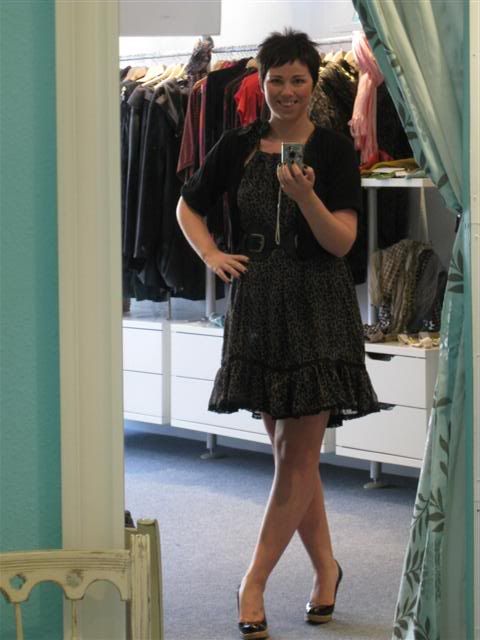 Thursday already what a quick week this one has been!!
I can not believe that I am celebrating 2 years of the shop being open tonight!! Date wise Saturday is the actual birthday of the shop, but Thursday nights work so much better for having a late night so the party is tonight!
I have lots of things planned including fabulous giveaways! My amazing suppliers have donated full outfits (trousers, tops, jackets, scarfs, jewellery etc) for me to giveaway to my customers. Also, French Connection sent me the most beautiful pair of sunglasses to giveaway! I was sorely tempted to keep them for myself, but they are in the giveaway box and a lucky customer shall leave with them later!!
I decided to go with a dress that is in stock, but is not flying out the door! It is a style that has no hanger appeal at all. So I am hoping that modelling it will help to boost sales a bit!
Today's outfit is:
Animal print dress - Vila @ i am.....
Cardigan - Primark
Shoes - Christian Louboutin
Belt - Next