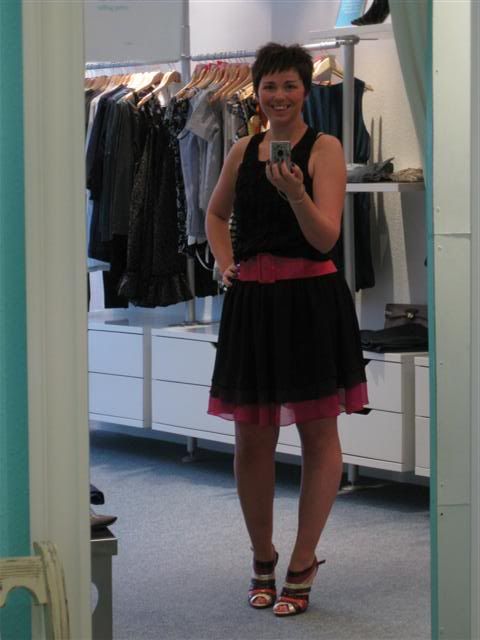 I have had such a busy day so far! In the last 2 days I have had about 10 boxes of new styles delivered - this is good as I love it when new stock comes in - but they take up lots of space and time.
All new styles are now all checked, priced and displayed.
Today's picture is not the best (which is a shame as I think this is a lovely look) but I did not have the time to keep snapping away at pictures! I also did have my favourite Bakers necklace on this morning but it got caught, when I was taking a box upstairs to the store room, and broke. I hate when things like that happen!
On another note, I have started suggesting to my bf that I would LOVE a tripod! Fingers crossed I get one soon!
Today's outfit is:
Skirt - Forever 21
Cami - Primark
Chiffon ruffle blouse - Forever 21
Shoes - Matalan