I was in Manchester on Sunday and Monday (with my bf) as I had an appointment to buy new styles for Spring/Summer 2010. The appointment was on Monday morning and it lasted about 2 hours, so the rest of the time was about spending time with my bf, shopping and relaxing.
Sunday we lounged in a coffee shop for a bit, checked into the hotel, had a look around the shops. It was a lovely day of wandering around window shopping and people watching. In the evening we headed out for Tapas dinner. It was delicious and the chilled wine that we washed it down with was equally yummy!
I do not have an outfit shot of Sunday daytime, but this is what I wore for dinner on Sunday evening.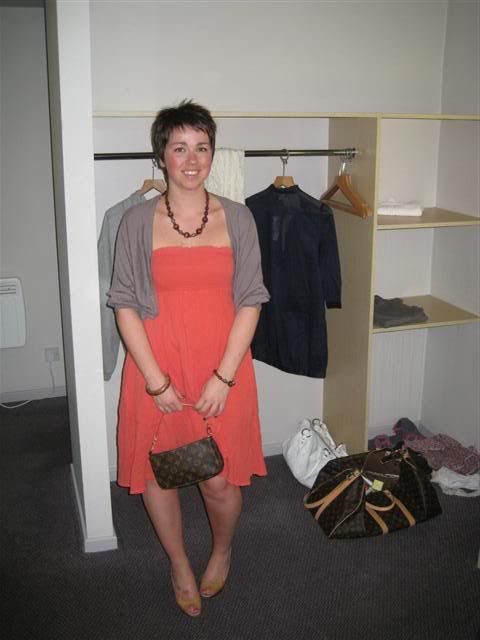 Orange Dress - French Connection
Cardigan - Primark
Bag - Louis Vuitton
Wedges - Dune
On Monday after my appointment before heading home we wandered around in the sun, had lunch and bought a few bits and bobs!
This is what I wore on Monday.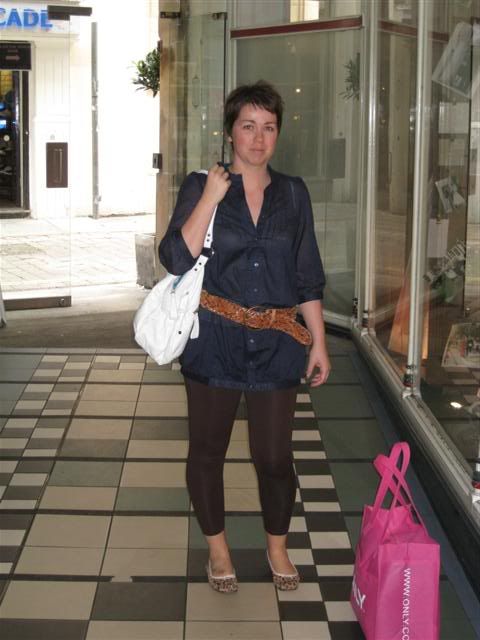 Navy tunic - BlendShe @ i am.....
Brown Leggings - Oasis
Cami - Topshop
Leopard print ballet flats - Primark
Belt - Primark
White leather tote - Laguna London