What an interesting evening I had last night!! I managed to get myself voted on to the local traders comittee! Me and my big mouth - one day I will learn to just sit and keep quiet! Oh, well I am sure it will be fun getting my ideas across!
I am off out straight from work today so I had to pick an outfit that was work, dinner, drinks and spiritualist appropriate! Yes I am off to a spiritualist evening with my good friend. I know that these things are not for everyone, but this one all proceeds from tickets are going to local charities. I take these things with a pinch of salt, but I am looking forward to good food and chat with my friend!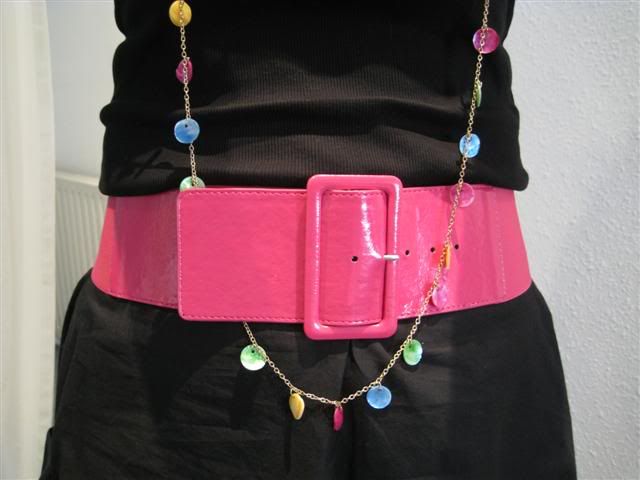 On an outfit note, I spied this belt in Tesco on Monday and knew that I would be able to jazz up the most boring of outfits with it, and at only £2.00 it was a steal!
Today's outfit is:
Black puffball skirt - Vila @ i am.....
Black vest top - Tesco
Pink belt - Tesco
Multi colour necklace - Topshop
Sandals - Matalan