Back to work today after a few (very much needed days off). I had a bit of a stressful weekend so my mum very kindly worked for me yesterday to give me a bit of a longer break. I used the time well and had lots of puppy cuddles!!!
Excuse the strange look on my face!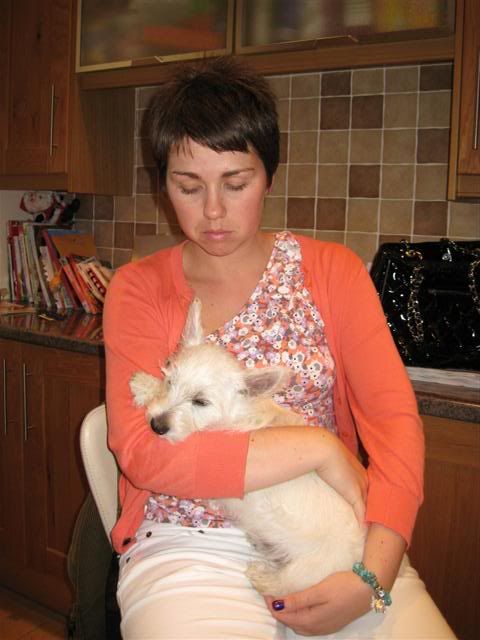 I have no idea where today has gone - it is 3.30pm already and I have only just got caught up! There is a bit of a downside to the days off!
Today's outfit is:
Bird print dress - Vila
Stripe cardigan - Primark
Belt - Next
Necklace - Primark
Sandals - Primark