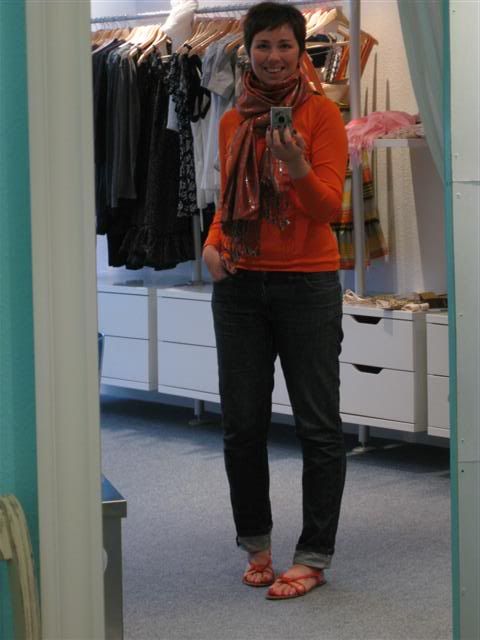 Summer!! Where are you?? Please come back.
It is like a winter day here today - cold, windy and wet. This morning after getting soaked when walking the dog I decided it was a jeans and t-shirt kind of a day!
However, this nice bright orange t-shirt is trying to keep things a bit cheerier! I really wanted to wear something orange today so that I could wear my little Gap sandals that I got on Sunday for an amazing £7.99 in the sale!
Today's outfit is:
Skinny Jeans - Vila
Orange t-shirt - Local Boutique
Scarf - gift
Sandals - Gap